Mission and Philosophy
Main Content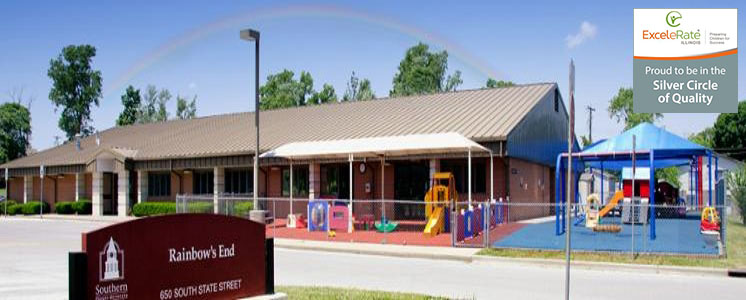 The mission of Rainbow's End Child Development Center is to provide quality childcare for the parents of the students, staff and faculty of the Southern Illinois University Carbondale. We are committed to providing a program which embodies developmentally appropriate practices and principles outlined by the National Association for the Education of Young Children (NAEYC).
At Rainbow's End, our primary goal is to provide children a safe, nurturing and stimulating environment. Through our diverse, child-sensitive program, we encourage and enhance all aspects of a child's development: physical, emotional, social, communicative, and cognitive. Additionally, we seek to broaden a child's awareness of the world by promoting an environment that fosters respect for cultural diversity.
Because we recognize and respect that parents are the child's primary caregiver and first teacher, we work to support parents in their efforts to guide their child's development as well.