Admissions Procedures
Main Content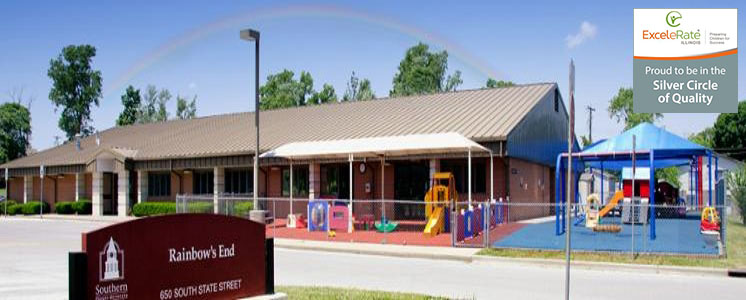 Upon notification of an available space for a child at Rainbow's End Child Development Center, parents should schedule a visit to the Center to discuss policies and procedures and ask any questions they have about our program. Parents should call Rainbow's End to schedule their first visit to ensure Enrollment Staff are available. During this first visit, parents will visit their child's classroom, meet the classroom teachers and tour the facility. Parents will be provided an enrollment package at this visit.
An available space is not secured or guaranteed until all Admissions Criteria is verified and the Deposit and Registration Fee are received.  The Deposit is refundable with a 2-week notice of departure.  The Registration Fee is non-refundable.
Prior to a child's first day at Rainbow's End, all enrollment forms must be completed. These forms assist us in providing the highest quality care and many are required by our state licensing agency. The completed forms must be submitted at least two business days prior to the first day of attendance.
Application/Record of Child Information Form
Consents of Release
Verification of Receipt of DCFS Booklet
Verification of Receipt of Primer, Late Fee Policy, Discipline Policy & Pest Management Policy
Birth Certificate
Child History Information
Parent Locator
Medical Form / Immunization Record
Household Income Eligibility Application
Tuition Contract
All required fees and two weeks advance tuition must be paid on or before the first day of enrollment.
Children may not attend Rainbow's End Child Development Center until all Admissions Procedures are completed.